Wer heute morgen schon mal das Internet nach Bike-News durchforstet hat, dem wird sicherlich auch die Nachricht über die Schließung von Marzocchi gelesen haben. Der Inhaber Tenneco Inc. hat offiziell verkündet, sowohl die Motorrad- als auch die Mountainbike-Sparte zu schließen.
Dennoch ist nicht aller Tage Abend! Auf Marzocchis Twitter-Account erschienen Nachrichten, dass es weitergehen wird und demnächst auch neue Produkte präsentiert werden. Daher sind wir sehr gespannt, was uns Marzocchi auf der Eurobike vorstellen wird.

Marzocchi hat viele Mountainbiker in der Vergangenheit beeinflusst! Ihre Z1 Gabel war wegweisend und es bleibt zu hoffen, dass ein finanzkräftiger Investor gefunden wurde, um die MTB-Sparte weiterzuführen. Für die Motorradsparte scheint das Aus bereits endgültig. Unten lest Ihr die offizielle Mitteilung von Tenneco.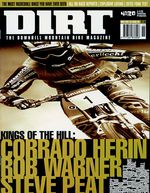 PRESS REALEASE:
LAKE FOREST, Ill.–(BUSINESS WIRE)–Tenneco Inc. (NYSE:TEN) announced today its intention to discontinue its Marzocchi motor bike fork suspension business and its mountain bike business, and liquidate its Marzocchi operations.
These actions are subject to a consultation process with the employee representatives and in total would eliminate approximately 138 jobs. Tenneco currently employs 127 people at the Marzocchi plant in Bologna, Italy and an additional 11 people in its operations in North America and Taiwan.
Tenneco intends to assist its motor bike customers with the transition of current production to an alternative supplier and expects to complete the closure by the end of 2015.
"We sincerely regret the impact these actions would have on our Tenneco Marzocchi employees, and thank them for their tireless efforts to improve performance and reduce costs. Unfortunately, it was not enough to overcome continuing market challenges in the two-wheeler business," said Brian Kesseler, chief operating officer, Tenneco. "We are committed to working with our employees' representatives, and with our customers to make the transition as smooth as possible."
This intended action is a part of Tenneco's ongoing efforts to optimize its Ride Performance business globally while continuously improving its operations and increasing profitability.
Tenneco expects to record charges of approximately $27 million related to these actions in the third quarter which includes approximately $17 million of cash expenditures. These charges consist of severance and other employee related costs, asset impairment charges and other expenses related to the closure. The company anticipates improving financial results by approximately $7 million annually, beginning in 2016.
Tenneco is an $8.4 billion global manufacturing company with headquarters in Lake Forest, Illinois and approximately 29,000 employees worldwide. Tenneco is one of the world's largest designers, manufacturers and marketers of clean air and ride performance products and systems for automotive, commercial truck, and off-highway original equipment markets, and the aftermarket. Tenneco's principal brand names are Monroe®, Walker®, XNOx™ and Clevite®Elastomer.