Er ist 38 Jahre alt, 100% aus Sheffield und schneller als du es jemals sein wirst. Genau! Er ist wieder zurück für eine weitere Saison….This is Peaty!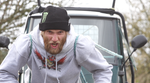 Dieser Trailer zeigt, was uns dieses Jahr von diesem Man alles erwartet und wir können garantieren, dass es immer mehr und mehr wird!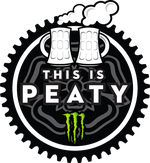 Fuelled by Monster Energy
This Is Peaty Season 2 is upon us…
2012 was a tough year for Peaty, plagued with injuries, mechanicals and some plain bad luck. But this is Steve Peat we're talking about here and he wont be backing down just yet.
During Season 2, expect plenty of carnage both on and off the bike with Peaty, Bryceland, Minnaar and the rest of the usual suspects, whilst travelling the globe taking in the UCI World Cup series, Sea Otter, Thailand and much, much more.
Sit back and crack a beer, Peaty's here.
First Episode goes live Tuesday May 14th.
Supported by
Birzman Tools
Five Ten
Santa Cruz Bicycles
Smuggling Duds
Drift Innovation Helmet Cams
Produced by Steel City Media
Follow us: www.ThisisPeaty.com  @ThisIsPeaty